Over the past year, we've garnered attention about the transformation under new US-based ownership and the investments to increase our operating speeds and capabilities. Here's what we've been up to…
Archdale based metal crafters under New Ownership, gets new name and vision.
Steve McDaniel, local business developer, announces his completed acquisition of the assets of the former Speed Metal of Archdale, NC. Returning the company from Chinese to US ownership, the acquisition means an increase in opportunities for manufacturing in the Triad. The rebranded business will operate as US Metal Crafters, LLC.
US Metal Crafters is a metal crafting company with many capabilities including laser cutting, metal stamping, and roll forming. Original equipment manufacturers in North Carolina will have a trusted partner in a company with several laser cutters, EDM machines, press brakes, and seasoned fabrication capabilities.
From company owner Steve McDaniel: "We saw a void in the industry for a responsive, American-owned and -operated metal crafting company. This acquisition provided us with the foundational equipment, personnel skill-set and positioning to grow that company right here in the Triad. It's a win for the industry and the area."
US Metal Crafters has already invested over $1.5 million in facility, equipment, and software improvements since the change of ownership. The company expects to continue to grow over the next five years by adding over 100 jobs for welders, fabricators, computer-automated machinery operators, engineers, and office support.
Read Additional USMC Press here: 
Industrial Machinery Digest Quarterly
Triad Business Journal
Business North Carolina
Inquiries? Contact info@us-metalcrafters.com
---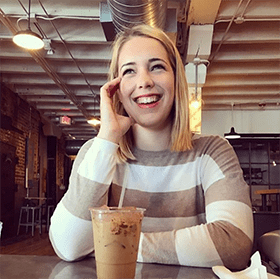 As the newest employee at US Metal Crafters, Meredith Barnes is fully immersing herself in all things metal. Self-ascribed google search addict and chronic researcher; she's discovering the world of metal crafting one Latte at a time. Follow along on her journey to metal here.