Here at US Metal Crafters, we have been dedicated to investing in and developing processes that allow us to better serve our customers' needs and to offer a full metal crafting solution. Part of our solution is the ability to be dynamic and adjust to fit customer's unique needs and this has garnered USMC attention from Industry Leaders.
Recently, US Metal Crafters was featured in two The Fabricator articles highlighting our new machinery, processes, and ability to be agile to meet customer needs. While we'd love to have you visit to truly understand the US Metal Crafters difference these two articles will give good insight to what has been going on at US Metal Crafters over the past two years.
ARTICLE EXCERPT
"You aren't going to get bored working in a metal fabricating shop. The nature of the job guarantees that."
"In the world of metal fabricating, experience doesn't get in the way of major change. In fact, it makes it all the more possible. For example, consider this quick turnaround story. Kernersville, N.C.-based US Duct, a manufacturer of ducting, fittings, industrial ventilation systems, and tubing products, purchased a stamping operation in Archdale, N.C., that was about to close. It relaunched the company as US Metal Crafters and with a new business strategy: It wanted to be the metal fabricating service provider for the largest manufacturing OEMs in the area and beyond, if necessary.
In two years the company's new focus was paying off. It added metal fabricating capabilities to its in-house tool- and diemaking and repair business and stamping business. Now it is working with some of the largest multinational companies in the world. The shop is no longer entertaining the local "inventor" who was looking for someone to build a prototype of his doohickey. US Metal Crafters has remade itself into the metal fabricating expert for its customers that are more interested in assembling a final product than fabricating one from the ground up."
---
ARTICLE EXCERPT
"They have changed the trajectory of US Metal Crafters' business in a major way. They have developed a new customer focus, increased the workforce from a handful of employees to more than 30, and invested more than $1 million in new technology."
"Just how was this transformation achieved in such a short time frame? Having the right location, plan, and technology mix helped to put US Metal Crafters on the right path for success.
The growth of the Sun Belt's economies is not a new trend, but it's still a developing story. Population shifts are occurring as people leave the Midwest and Northeast in search of a warmer climate, lower cost of living, and lower tax burden. Manufacturing companies also have been a part of this shift, taking advantage of an expanding working-age population and infrastructure that has been created over the last 25 years to support these companies. The rise of vehicle manufacturing in states like Alabama, Georgia, Mississippi, South Carolina, and Tennessee is just one example of how manufacturing has found a home in the southeastern U.S.
Archdale, N.C., is conveniently located to most of this economic activity. It's only about 360 miles from Atlanta and less than 500 miles from Nashville. (It's actually less than 500 miles from Philadelphia as well, so the East Coast is covered too.) US Metal Crafters actually can call some of the country's biggest OEMs "neighbors," as they are only a state or two away. These are some of the largest manufacturers of agricultural, construction, and hardware equipment. You might also consider Archdale a "suburb" of High Point, N.C., the hub of furniture-making in the U.S. For a provider of fabricating services, Archdale is a pretty good place to be."
---
CONTACT US FOR MORE INFORMATION, QUOTES, OR LEAD TIMES
---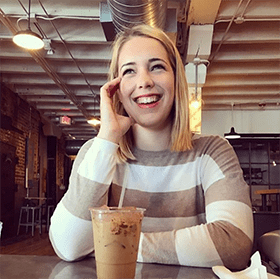 As the newest employee at US Metal Crafters, Meredith Barnes is fully immersing herself in all things metal. Self-ascribed google search addict and chronic researcher; she's discovering the world of metal crafting one Latte at a time. Follow along on her journey to metal here.