Over the past two years at US Metal Crafters I have witnessed our continued commitment to invest in our facility and processes so that we can offer a full metal crafting solution under one roof. As an OEM supplier, many of the parts and components that we produce require specialty finishing. To ensure quality and on-time delivery we added Powder Coating to our service line in-house to better serve our customer needs. There are a number of benefits to utilizing powder coating and a seemingly endless number of potential applications.
WHY USE POWDER COATING?
Powder Coating is used across many industries and is an important part of modern-day manufacturing. Powder coating creates a durable finish that prevents scratches, chipping and corrosions. With the variety of color options and finish types, powder coating is used in many industries where the cosmetic appearance is important. Industries that frequently use powder coating include automotive, aerospace, marine, furniture, medical devices, appliances, pharmaceutical, construction, and more
CLEANING- A CRITICAL STEP IN POWDER COATING:
A critical step in the powder coating process is the cleaning of the metal surface you are about to powder coat. If the surface is not properly cleaned it will cause uneven application or it could completely prevent the powder from sticking to the metal. Typically metal parts and components are cleaned through blasting, washing, or wiping.
Blasting allows rust, scale, and rough welds to be smoothed out so that the service is more adhesive.
Wiping with solvent cleans the surface of oils and other contaminants but it is a less preferred cleaning option. It is inefficient as the cleaning rag becoming saturated with the oil that you are trying to remove recontaminating the surface. Have you ever been cleaning a counter and feel like you are just spreading the mess around? Well, that is exactly why this is not a preferred cleaning options.
Washing with detergent is the most efficient way to remove oils and contaminants from the surface providing a clean adhesive surface.
PRETREATMENT- PROTECTING YOUR FINISH:
Once the cleaning process is complete a pretreatment step can also be completed to further enhance the adhesiveness of the metal surface and to prevent corrosion. This can be done through chemical etching, phosphating, or Zirconium. How you select a pretreatment is based on how the part or component will be utilized. If it is a cosmetic application the adhesion property of the metal is critical but if the part will need to withstand outdoor elements preventing corrosion will be more important.
AN ENVIRONMENTALLY SOUND CHOICE:
Powder Coating is growing in popularity not only due to its durability but because of its added environmental benefits. The powder coating process is more environmentally friendly than traditional painting because there is minimal waste throughout the cleaning and application. Powder Coating wash booths operate through a loss system recycling the water supply. Additionally, powder coat waste can also be reused when the finished color is not a factor. Another benefit of selecting powder coating is no harmful VOCs (volatile organic compounds) can be found in powder coat unlike in traditional paints.
---
At US Metal Crafters we are able to serve all your powder coating and additional metal fabricating needs all under one roof. See our powder coating process in action below.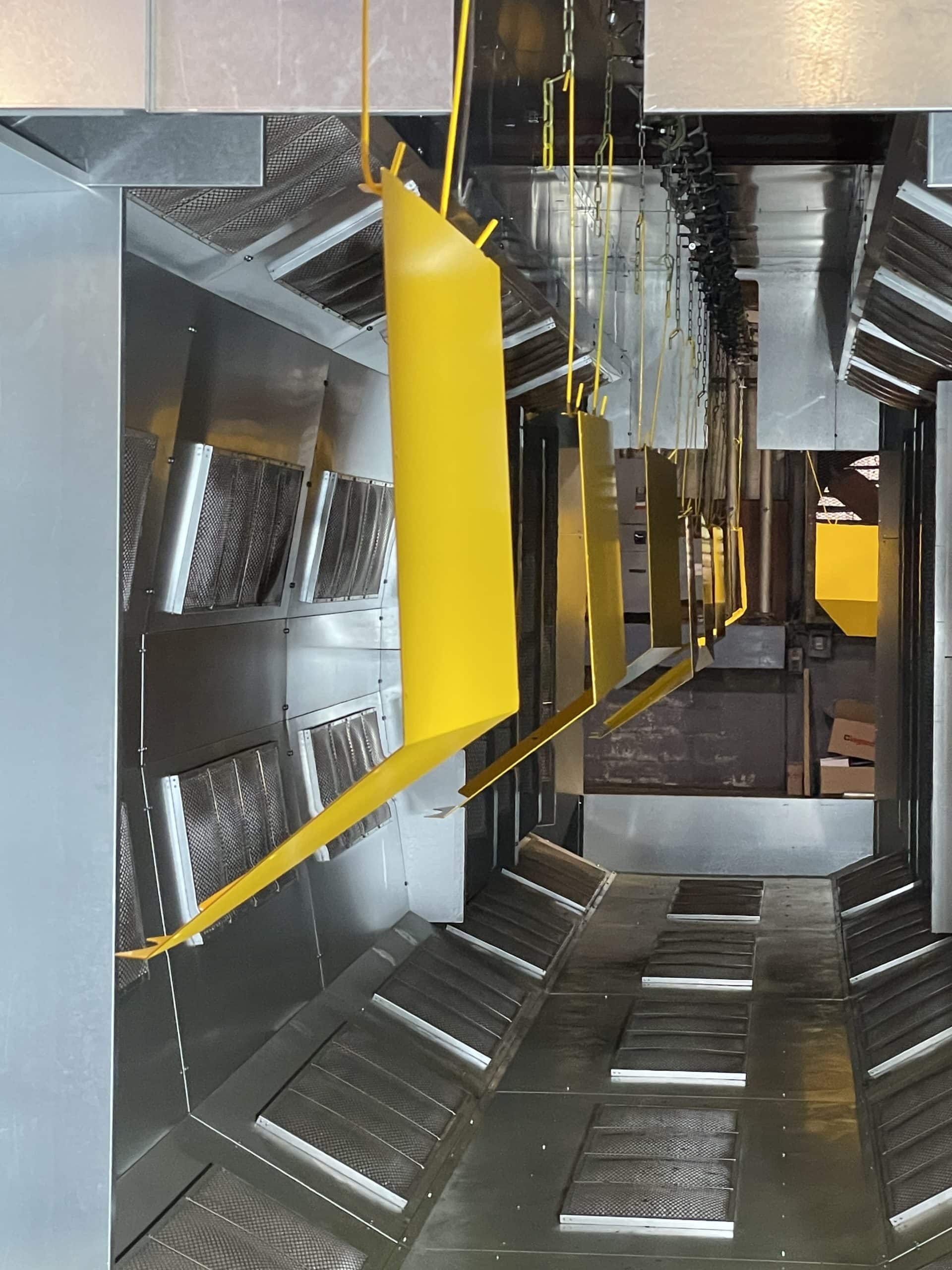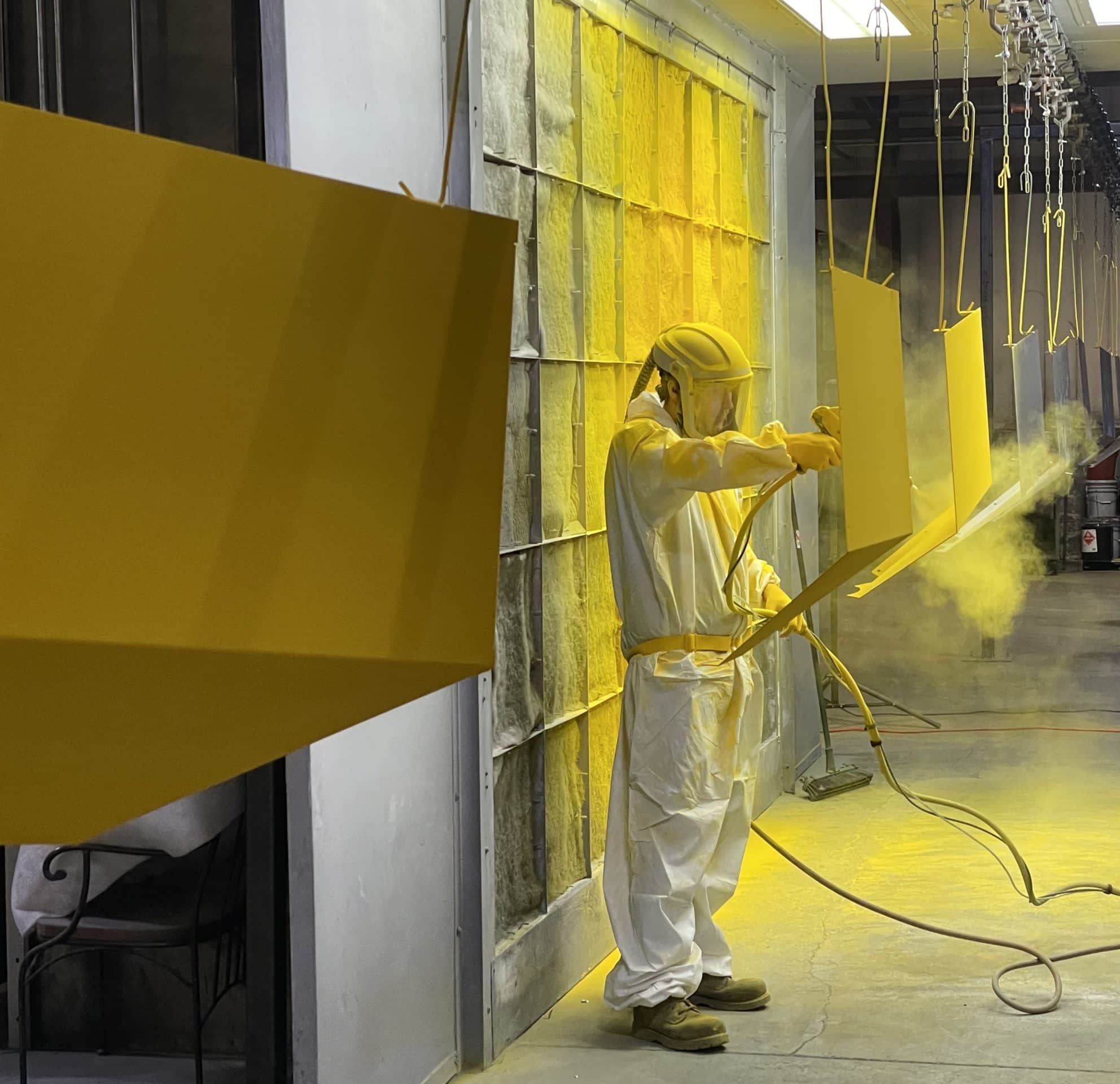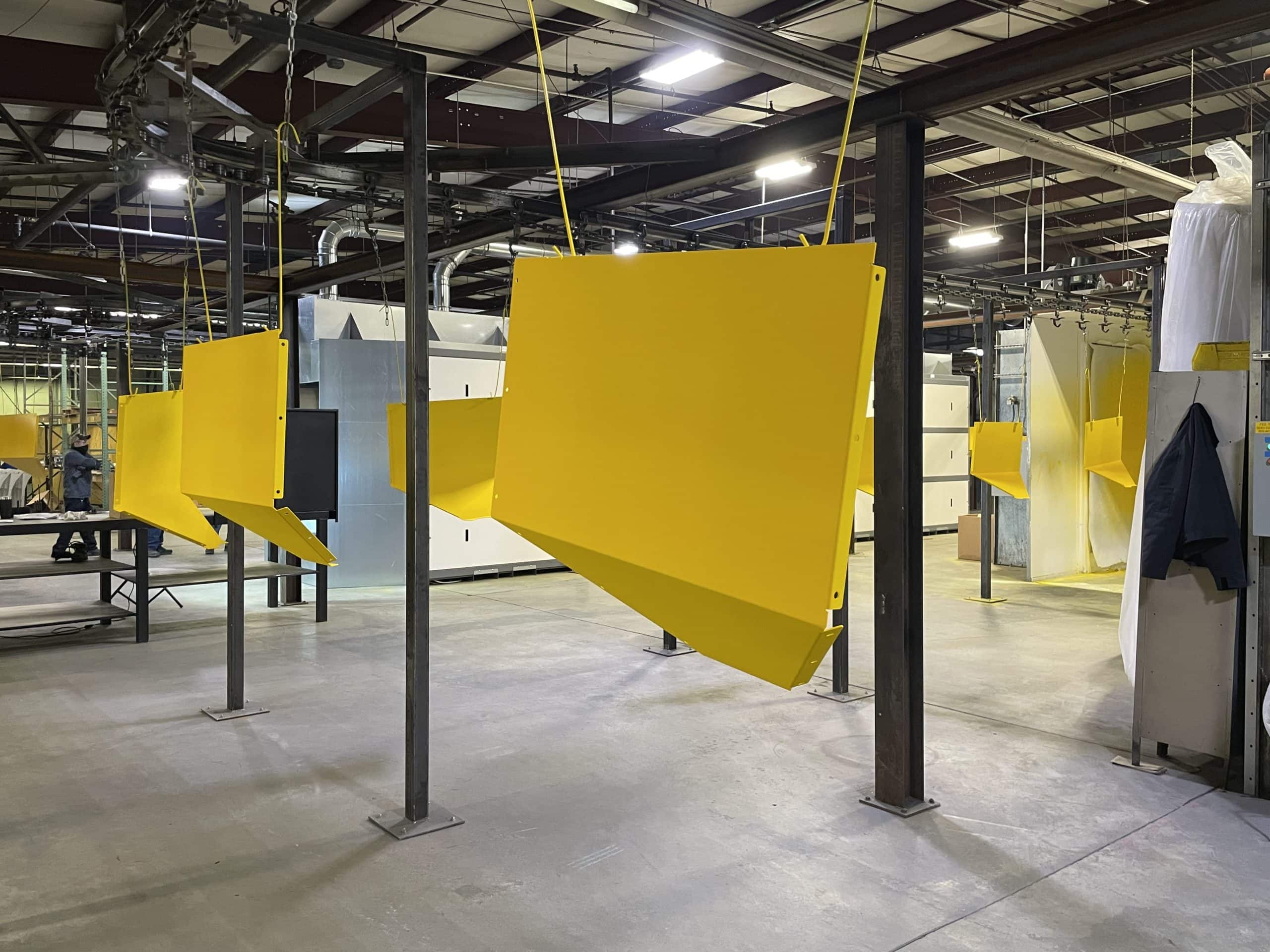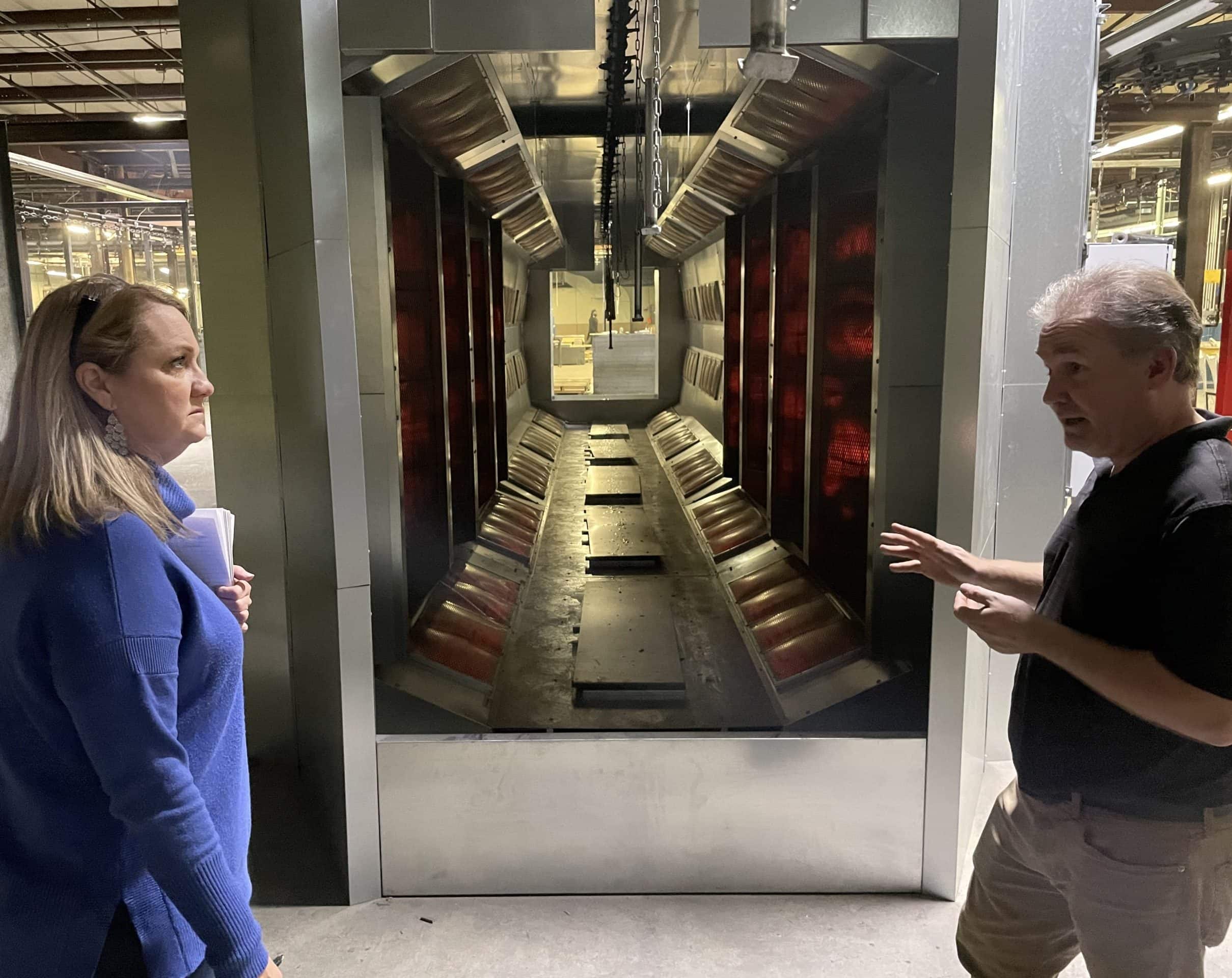 ---
Contact us to learn more about our Powder Coating service.
---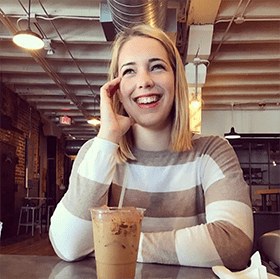 As the Marketing Manager at US Metal Crafters, Meredith Barnes is fully immersing herself in all things metal. Self-ascribed google search addict and chronic researcher; she's discovering the world of metal crafting one Latte at a time. Follow along on her journey to metal here.