Leave a Comment
Selecting the right manufacturer for your needs can seem like an overwhelming task. There are so many options and sources for information- decision fatigue is real!
Being in the marketing field, I'm always curious to know how customers find us and what led them to select US Metal Crafters or any of their other suppliers. Breaking down the key decision-making factors helps to hone in on what you truly need in a supplier and simplify your selection process.
Our customers have consistently mentioned 5 key elements that helped them in their decision-making process.
So, we've created a quick checklist of the 5 most important questions to ask yourself to make your selection process a breeze!
The first page of the checklist is an example of how a Purchaser might answer the checklist, while the second page is blank for your use.
Having a clear picture of your project requirements at the start of your search will help quickly narrow down a list of potential manufacturers. We recommend referencing the quick checklist to develop a complete picture of essential project requirements.
---
Below are the 5 key elements that Purchasers consider during their decision-making process and how they help you ensure you are selecting a manufacturer that is the best fit for your needs.
1. What Capabilities & Qualifications Does My Project Require? 
First, asking yourself the question, "what capabilities and qualifications does my project require?" will keep you from spending time speaking with manufacturers that won't be able to meet your needs. 
Having this understanding will also ensure you are prepared for your initial discovery conversations. 
2. Just How Important Is Location, Location, Location? 
Just how important is the location of your manufacturer? There are a lot of factors to consider here.
Partnering with a domestic manufacturer offers a wide range of benefits:
Consumer Perception. Often products manufactured in the US are considered more trustworthy and of higher quality to consumers.
Quality Control.

Having insight into your manufactures operations can provide peace of mind and better control over quality. With a US manufacturer, you can visit more easily and frequently. 

Simplified Logistics. In today's world, simplifying your logistics is key- customs, container costs, time zones, language barriers, and shutdowns can all run the risk of creating a logistical nightmare. Having a US-based manufacturer eases your supply chain risk with shipments being a few days truck away or even closer!
3. Is The Equipment & Technology I Need Available?
While it might seem like a no-brainer and perhaps redundant, understanding the technology in place can help determine if the project will be cost-effective. It also says a lot about how the manufacturer plans to evolve.
Understanding if the manufacturer is willing to continue to invest in new processes and machinery lets you know if they are looking to craft a partnership or looking for work. It's a great qualifying question and a quick way to "dig deeper."
4. How Much Insight Will I Have Into The Process- Transparency?
Another critical question to ask yourself is how much insight do you need into the process? For example, do you need insight into how the company arrived at their pricing, or production updates, or communication about shipping, or only delivery confirmation?
It is easier to have a transparent partnership with a US-based manufacturer due to the ability to visit frequently and not run into communication barriers such as language and operating multiple timezones apart. Having an open and transparent partnership starts as early as the first sales call through quoting to delivery- so ask yourself this question early.
5. What Is The Quality Assurance Process & Commitment To Delivery?
As any good purchaser knows, quality and delivery are a must. So how can you ensure on-time delivery and quality are a part of what you are purchasing? A great way to ask is, "how do you handle late orders or quality issues?" This will help you understand how a company would handle a worst-case scenario and how they prioritize delivery and quality.
---
---
American-owned and operated US Metal Crafters provides quality metal fabrication and finishing services, including stamping, laser cutting, fabrication, assembly, powder coating, and tool & die from our facility in Archdale, North Carolina. To learn more about the US Metal Crafters difference and our "Incredible Guarantee" contact us today 
Contact us to learn more about the US difference.
---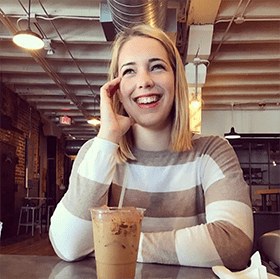 As the Marketing Manager at US Metal Crafters, Meredith Barnes is fully immersing herself in all things metal. Self-ascribed google search addict and chronic researcher; she's discovering the world of metal crafting one Latte at a time. Follow along on her journey to metal here.