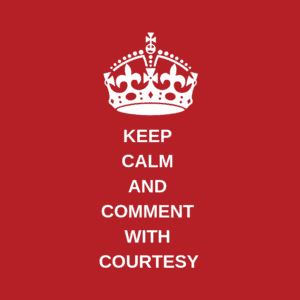 Let's face it the internet is a bit like the wild west nowadays. To keep things a bit more lassoed in, let's have some guidelines for comments here to keep the Not So Heavy Metal Blog a safe haven from buckaroo spammers and yeehaw trolls…you know the kind.
Just follow our golden rule for commenting: "Keep Calm and Comment with Courtesy" and we'll be sure to have a welcoming community for metal crafters and metal newbies alike. Not quite sure what all that means? Check out the version of our comment policy that lawyers prefer here.
Thanks for the Crafter Courtesy & Comment on!